Invest in Prime Short Term Rental in JBR, Dubai
Are you looking for a hassle-free investment opportunity in Dubai? If yes, register with our short-term rental in JBR services and make your investment journey efficient, convenient, and transparent at the Smart Concierge.
Lucrative and High-Quality Short-term property rentals in Dubai
Securing the rights of property residents and fulfilling their rights has grown more difficult in a competitive market. It is true, especially with respect to short-term property rental in Dubai. Every property investor of the Smart Concierge has access to high-quality rental properties at affordable prices with a steady income stream.
Short-term home rentals in Dubai
Short-term home rentals in Dubai are an excellent option if you search for a home away from home when visiting Dubai. Smart concierge offers a great selection of homes to satisfy any traveler's needs. Our Dubai short-term rentals have been carefully selected for their high standards of comfort and convenience.
Ideal downtown short-term rentals in Dubai

Many options make your search for ideal Down Town short-term rentals in Dubai difficult. To avoid ruining your stay in Dubai, you must be cautious while selecting the perfect home rental company. The Smart Concierge provides a wide selection of opulent houses Downtown.
The Smart Concierge: Your Partner for Wise Investment
Collaborate with a professional team for informed decisions
Diversify your investments with multiple property options
List short-term rental Marina in top real estate marketplaces such as Airbnb
Data-driven investment opportunities
Automate short-term rental management services such as repairing, maintenance, and cleaning
Improve your portfolio with the assistance of a short-term rental property management company
Increase your property's value
Why Choose Us for Short Term Rental Vacation Rentals in Dubai?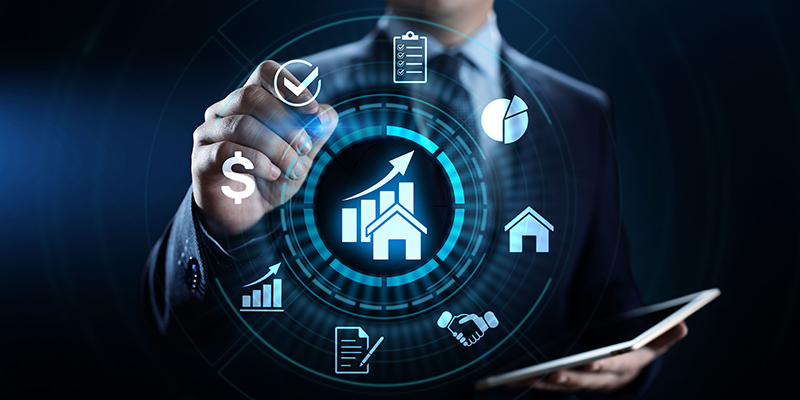 Passive Income
Like bonds, real estate produces a steady passive income through dependable monthly rental payments. You can invest in short-term property rentals in Dubai and get huge returns.
Value Appreciation
In addition to providing investors with passive income each month, short-term home rentals in Dubai increase in value over time, much like stocks. So you get to earn more and more with passage of time.
Stokehold of Wealth
Since everyone wants to own a home, real estate is a physical store of wealth with a high recovery value. And we can help you discover the optimal value of your property.
Protection Against Inflation
Like gold, real estate has always been a fantastic hedge against inflation and is the oldest asset class in history. So with our assistance you can optimally utilize it to earn lucrative income.
Reasons to Invest in Short Rental JBR
From the tallest building in the world to an artificial island that resembles a palm tree, Dubai never ceases to charm and astound. This is true for investors increasingly interested in dipping their toes in Dubai's real estate market and expats wishing to live and work there.
This is why. Dubai, one of the cities with the greatest population growth worldwide, has a booming economy, an unmatched property portfolio, and some of the best returns on short-term rental JBR. The short-term vacation rentals in Dubai are quite fascinating for various reasons.
Tax-Free Income
Dubai's tax-free lifestyle has traditionally attracted expats from throughout the world. Dubai is a desirable location to work because it allows you to increase your fortune without paying taxes. Consider this. How many nations worldwide do not impose personal income taxes on short-term rental apartments? Dubai is one of these countries.
Safety
Dubai is not only among the best places to live but also among the best places to raise a family because of its secure environment. The number of crimes is meager, and violent crimes are hardly ever committed. Dubai is regarded as one of the safest cities worldwide. It is famous for short-term vacation rentals in Dubai.
High Standard of Living
Dubai is on every list of prosperous cities around the globe. The city is known for having a glamorous lifestyle unmatched anywhere else in the world. But the city isn't all about luxury. It's a lifestyle destination with everything you might want that redefines luxury. That is why people travel to this city of hope and luxury. You can improve your financial conditions by investing in short-stay apartments in Dubai.
World-Class Infrastructure
Due to its first-rate connections and infrastructure, Dubai has grown to be a significant hub in the Middle east and globally. You will find world-class infrastructure and urban planning in Dubai. Additionally, it is developing into a smart, sustainable metropolis. All this attracts travelers to visit this city. You can offer short-term rental JBR to travelers and start your career in real estate.
Types of Services We Offer
Profile Listing & Advertising
We take expert images of your house and advertise it on all the well-known websites for short-term property rentals in Dubai so that you may achieve the highest occupancy possible.
Our short-term rental management services include greeting and checking in your visitors at their new residences.
Every time a visitor comes over, we hire expert cleaners to give the house a complete cleaning.
We take care of routine short-term rental property management and maintenance throughout your guests' stay and are available on call. You'll never have to stress over trivial matters like changing a light bulb.
We clean the towels and bed linen between visits, so your visitors have clean bedding.
We evaluate your visitors to make sure they are appropriate for your venue.
We communicate with your visitors all through their stay to make sure it's hassle-free
Choose Our Short-Term Rental Property Management Company to Automate Your Short Rental in JBR!