Luxurious and fully furnished Dubai Vacation Rental Homes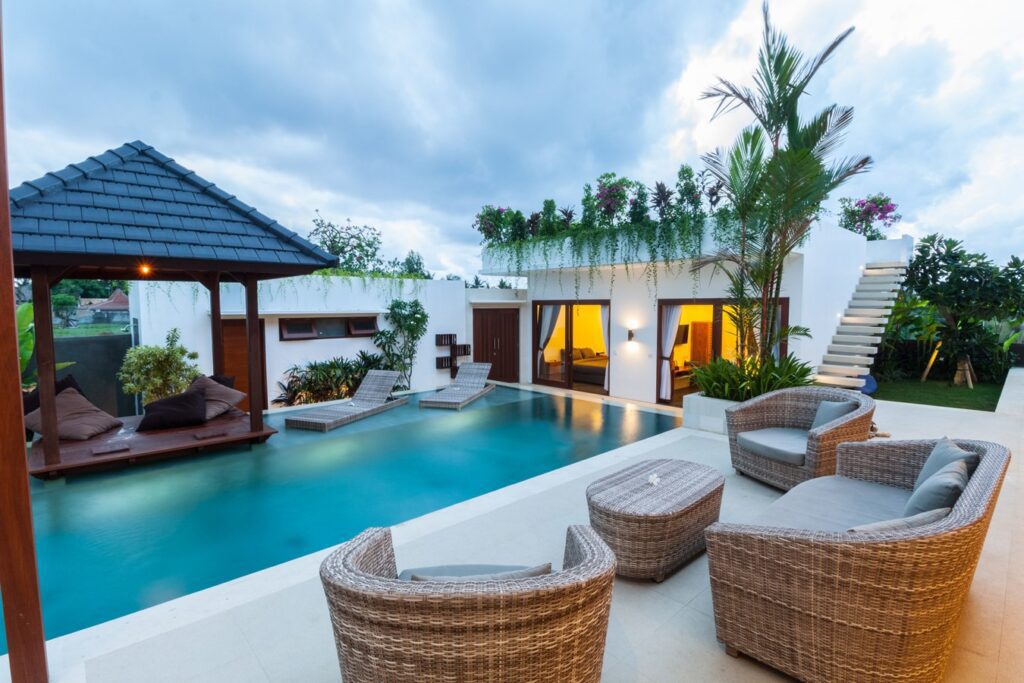 ---
Have you planned a vacation in Dubai with your family and looking for luxurious and fully-furnished homes within your budget? Do you want to make your holiday period much more comfortable and enjoyable? Then our Dubai vacation rental homes are the right choice.
The Smart Concierge is a reputed vacation home rental agency providing you with fully-furnished apartments, villas, and more. Depending on your needs, you can take these royal homes for monthly, weekly, or daily rent. We have an extensive range of Dubai holiday homes for rent available for short, mid, and long-term rentals with private luxury pools, furnishings, and convenient beach access.
Luxurious and fully furnished Dubai holiday homes for rent

Our fully furnished apartments and Dubai holiday homes for rent are maintained with strict service and supply checks that guarantee a pleasurable vacation experience. We offer alternative accommodation solutions at Smart Concierge for Dubai visitors and business travelers.
Find the scenic holiday homes in Business Bay
Business Bay is one of the most expensive areas in Dubai, offering the elite lifestyle and luxury you have ever dreamed of. Holiday homes in Business Bay are highly demanded, and finding the right space for your needs and budget often becomes difficult. The Smart Concierge is your reliable partner when you want to book holiday homes in Business Bay.
We offer an exclusive range of fully furnished luxury Dubai vacation rental homes, from villas to apartments and townhouses. This area is quite close to Dubai Marina and Jumeirah Beach, so you'll be able to enjoy the magnificent view of the beach. You can also take an enjoyable stroll with your loved ones to the beachside or have a fun-filled day at the beach while you're just a few steps away from the Dubai vacation rental homes.
Book high-end holiday homes Downtown for a fun-filled holiday
Your search for suitable holiday homes Downtown can be challenging as there are dozens of choices. You also need to be careful about choosing the vacation home rental agency, so you don't end up messing up your vacation period. The Smart Concierge offers a wide range of luxury holiday homes Downtown.
Our downtown short-term rentals in Dubai are conveniently located near some famous attractions allowing you to enjoy your stay to the fullest. They're close enough to the city but at the same time quiet and peaceful away from the city's noise. They are also ideal for those who just want to enjoy their holidays relaxing, sunbathing, eating, and having fun at the beach. We help you quickly and efficiently book the best Dubai holiday homes for rent.
Live like royalty by booking holiday homes in Palm Jumeirah.
If you are looking for holiday rental apartments or Dubai vacation rental homes that redefine luxury, we have you covered. The stunning location of our holiday homes in Palm Jumeirah is what you need. We bet you'll be amazed by the architecture, aesthetics, and location of our royal Dubai vacation rental homes. With our help, you can select the perfect Dubai holiday homes for rent.
You'll surely feel at home away from home as they have everything you need making you completely comfortable and relaxed. You can enjoy the gorgeous views and warm weather with a light breeze blowing on your face while standing in the yard of your villa or terrace of your holiday apartment. And if you feel bored, there is plenty to do at the Palm Jumeirah beachfront.
So what are you waiting for? Get in touch with our vacation home rental agency and explore the remarkable Dubai vacation rental homes!